FADU Portugal - Portuguese University Sport Federation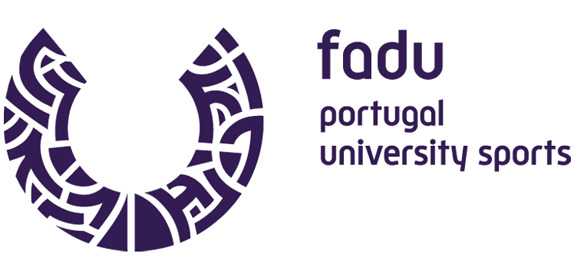 The Portuguese University Sport Federation – FADU Portugal – is a multisport federation founded in March 2nd 1990, with Statute of Sports Public Utility, given by government, since 1995. It is a federation run by students, with the mission of organizing and promoting university sport in all its dimensions: sport, education, social and youth.
It is member of the Olympic Committee of Portugal, Paralympic Committee of Portugal, Portuguese Sports Confederation and the National Youth Council. At international level FADU is also member of the world governing body FISU, since 1993 and was one of the founding members of EUSA in 1999.
FADU began its international participations at the 1991 Sheffield Universiade (Great Britain) and one year later it participated in the World University Handball Championships in Malaga (Spain). 1993 was a year of particular importance for FADU since it was officially recognized as a FISU member and took part in the Buffalo Universiade (USA). Since then, it has participated in every Summer Universiade. FADU has developed and grown into one of the largest national sport federations. At present, it is also responsible for national competitions in more than 50 sports involving over 8000 athletes and 500 teams, representing 109 clubs that compete annually for the 240 titles of National University Champion. It also supervises the National Finals stage and has organized and will organize a big number of international sporting events. Each year promote the Annual University Sports Gala.
FADU Portugal is one of the Most Active Annual National University Sports Association in EUSA, receiving this award, as the number one of the annual ranking, in 2013, 2014, 2015, 2017 and 2018.
In partnership with Portuguese higher education institutions and their student's union, FADU organized:
At European level with EUSA

At international level with FISU

2001 EUC Basketball (Aveiro)

1996 WUC Cross Country (Açoteias)

2004 EUC Volleyball (Braga)

 1998 WUC Futsal (Braga)

2005 EUSA Symposium (Funchal, Madeira)

2000 WUC Handball (Covilhã/Guarda)

2006 EUC Badminton (Lisboa)

2004 FISU Forum (Lisbon)

2006 EUC Basketball (Guimarães)

2008 WUC Badminton (Braga)

2009 EUC Golf (Lagoa, Algarve)

 2010 WUC Rugby 7 (Porto)

2009 EUC Taekwondo (Braga)

2012 WUC Chess (Guimarães)

2010 EUC Tennis (Coimbra)

2012 WUC Futsal (Braga)

2011 EUC Table Tennis (Funchal, Madeira)

2014 WUC Beach-Volleyball (Porto)

2011 EUC Taekwondo (Braga)

2014 WUC Handball (Guimarães)

2013 EUSA General Assembly, Conference and Gala

2016 WUC Canoe Sprint (Montemor-o-Velho)

2013 EUC Beach-Volleyball (Porto)

2016 WUC Floorball (Porto)

2013 EUC Judo (Coimbra)

2016 WUC Karate (Braga)

2015 EUC Handball (Braga)

 2018 WUC Cycling (Braga)

2017 EUC Football (Porto)

2017 EUC Judo, Karate, Taekwondo (Coimbra)

2017 EUSA Conference and Gala (Coimbra)

2018 EU Games (Coimbra)

2018 EUSA Rectors Conference (Coimbra)

2019 EUC Basketball 3x3 (Porto)

2019 EUC Futsal (Braga)