Dear Friends,

I am happy to greet you at the 12th European Universities Futsal Championship in Braga, Portugal!
On behalf of the whole EUSA community, I would like to express my gratitude for inviting European student-athletes here. It's a wonderful occasion to be together and experience the beauty of sport. I am pleased to see so many sport lovers, who share values of fair play, equal opportunities and education, promoted by EUSA.
European Universities Championships 2019 organized in 22 sports make it possible for student-athletes to get to know each other and challenge their skills in a friendly atmosphere. During such events we do more than just sport – we broaden our horizons, get to know other cultures, we promote healthy mind in a healthy body.
Being an organizer of such an event is challenging but rewarding. I know it's a hard task, and I want to express my appreciation to the Organizing Committee and its partners for the great job they have done. And of course, my gratitude to the authorities for their auspices of this event.
I believe that this Championship will bring the participants positive experiences and good results. I am sure that the athletes will compete in a fair play manner, respecting the rules and their opponents and please the spectators with their performance.
I hope you will enjoy your stay, your achievements and your time spent in Braga!
Good luck!
Adam Roczek
EUSA President
---
Dear Futsal Friends,
It is my great honour to welcome You as a part of this amazing event. Each edition of European Universities Futsal Championship is one of the most recognized international student competitions gathering futsal enthusiasts from all over the Europe.
You will have more than a week to prove Your quality, increase Your level of individual skills and what is the most important – You will have a chance to test Yourself and compare to colleagues from different parts of Europe. For me the sport side of the competition is the most valuable and I can assure You that we will do all necessary efforts to provide You the best conditions to play and to develop yourselves.  
Futsal is a beautiful and passionate game, full of emotions until the last second. That's why we all have to remember about respect the opponents, referees and all other people which sometimes are not in the first line (like volunteers, match commissioners, ball boys, delegates etc.). And not only during the match because whether You like it or not… we are all one family… futsal family!
I wish You all to have a great time in Braga and I hope this event will stay in Your memory for a long time.
Tomasz Aftanski
EUSA Futsal Technical Delegate
---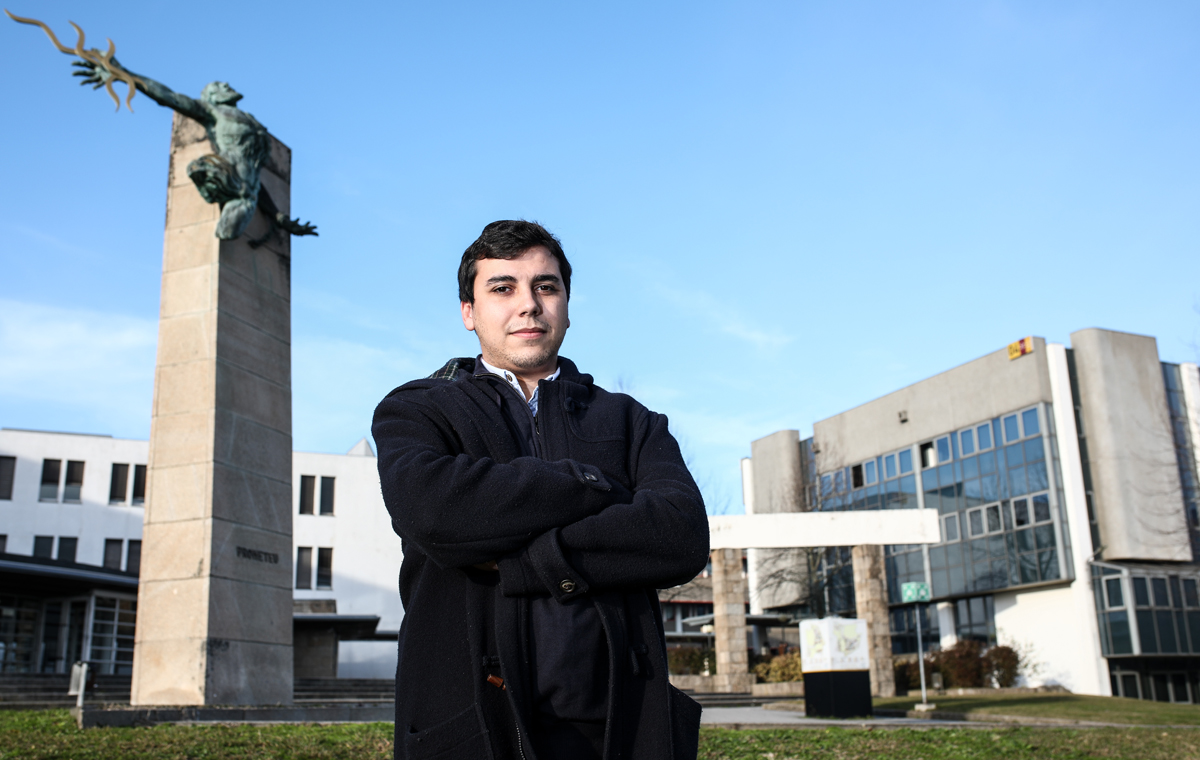 Dear participants,
The University of Minho and the city of Braga will receive for the first time the European Universities Futsal Championships, succeeding University of Coimbra that hosted the EU Games in 2018. It will be the twelfth edition of this competition, being the first time it is held in Portugal, representing a highly prestigious challenge and a great responsibility.
The Portuguese University Sports Federation (FADU), the University of Minho (UM) and the University of Minho Students Union (AAUM), received the news of this assignment with great joy. We are now on the countdown for an event that we want all the participants to remember for a long time. Nevertheless, our mission won't end in producing a fantastic sports experience. We want to leave a prestigious legacy to the Portuguese University Sports' ecosystem, to Futsal, to the city of Braga and the University of Minho.
We assure you that this organizing committee will be ready to receive the expected hundreds of participants. This will be the thirteenth international university sports event organized by the University of Minho and we always try to do better. We are also sure that our history and reputation on this sport modality will contribute to improve the level of this competition. Our priority is to make Braga the home of university futsal in 2019.
The Organizing Committee has gathered all the requirements to receive this event, from the infrastructures, to the technical support and coordination between all the involved entities. Now, it's your time to contribute to the EUC Futsal 2019.
At last, the OC would like to thank all the sponsors and institutional partners who have joined this event, especially the Municipality of Braga, the Social Services and Rectory of the University of Minho, the Portuguese Football Federation and the Braga Football Association.
We want to honour the trust that FADU and EUSA deposited in our organization and leave a great contribution to the cause of University Sports. We are confident that EUC Futsal Braga 2019 will provide you a great opportunity to shine and, in the name of the organizing committee, I wish you a fair and exciting competition!
Nuno Reis
Organising Committee President
University of Minho Students' Union President
---
Welcome to the University of Minho!
Welcome to the 12th European Universities Futsal Championships!
Sports practice is an essential dimension of community life at the University of Minho (UMinho). In addition, the University has been giving increasing attention to competition sport, which has seen a remarkable growth in recent years, with the high level of competition going hand in hand with an increasingly solid organizational foundation. 
UMinho has already organized seven World University Championships and five European Universities Championships. Of the seven world championships we have organized, two were precisely futsal, in 1998 and 2012. Now, in 2019, we are happy to welcome you back, convinced that we have done everything to provide you with an excellent sporting and social experience.
Respect, determination, team spirit and sportsmanship are what we wish to see during the days of the competition. For our part, with our facilities, services and programme, we will do our upmost to ensure that regarding the competition organization, interpersonal relations and cultural experiences, the European Universities Futsal Championship 2019 is an event to remember with joy.
This being a university event, I also want to praise your effort and commitment throughout this year, and thank you for proving that it is possible to successfully reconcile studies with an intense and demanding sports career.
I wish, finally, that your stay among us, in the city, in the Minho region and in Portugal, is very pleasant and that you take the best memories of the University of Minho back to your countries. We will do everything to ensure this happens!
Good luck to everyone!
Rui Vieira de Castro
University of Minho Rector
---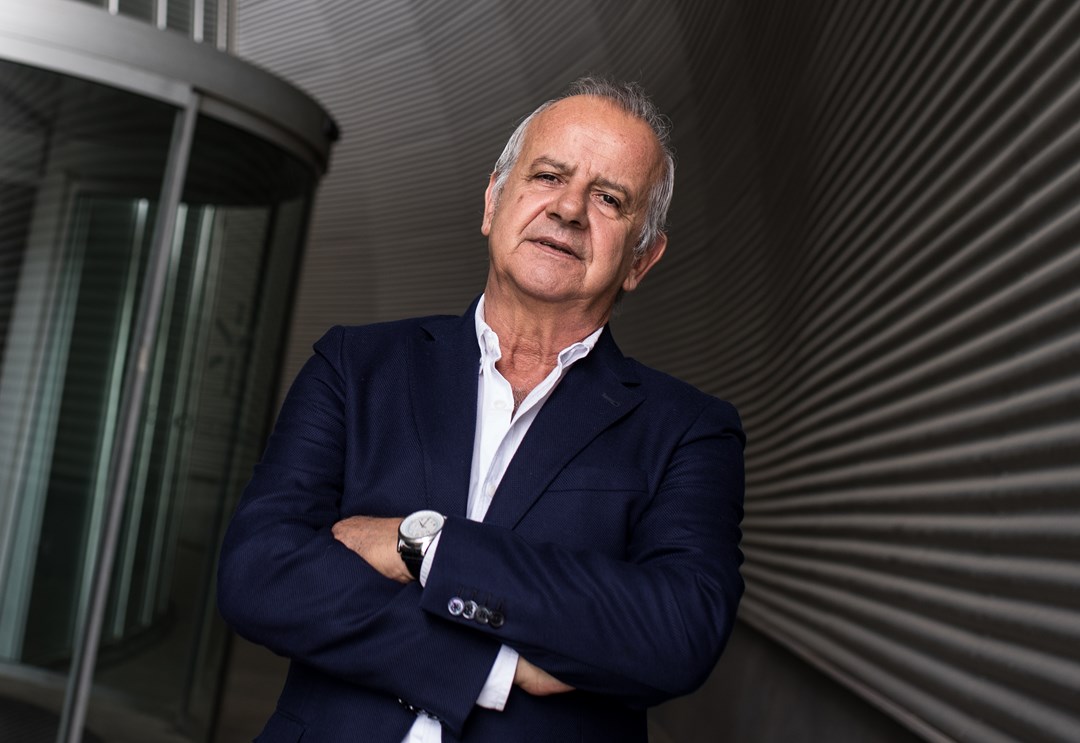 Welcome to the 12th European Universities Futsal Championship in Braga, organized by the Portuguese University Sports Federation, the University of Minho Students Union and the University of Minho Social Services, with the collaboration of the Portuguese Football Federation and Braga City Hall.
Sport Services and sport programs in the University of Minho are recognised by sports and academic authorities at national and international level for the excellence of the facilities, skilled and experienced staff and the quality of our service. Our program is fully orientated to the needs and expectations of the academic community.
Since they were created, in 1995, the University of Minho Sport Services have gained a large experience in organising national and international sport events, namely 7 world university championships, including the futsal competition in 1998 and 2012, and 5 european university championships.
The Portuguese Football Federation uses our sports facilities on a regular basis to host national and international events, as well as to prepare national futsal teams for important events. At the last UEFA Futsal EURO 2018, that Portugal won, 1 official, 3 coaches and 5 players, at some point of their careers, represented our university teams.
I am sure that you will have an excellent experience at the University of Minho and I hope that you enjoy your time spent in Braga during this competition.
António Paisana
University of Minho Social Services Administrator
---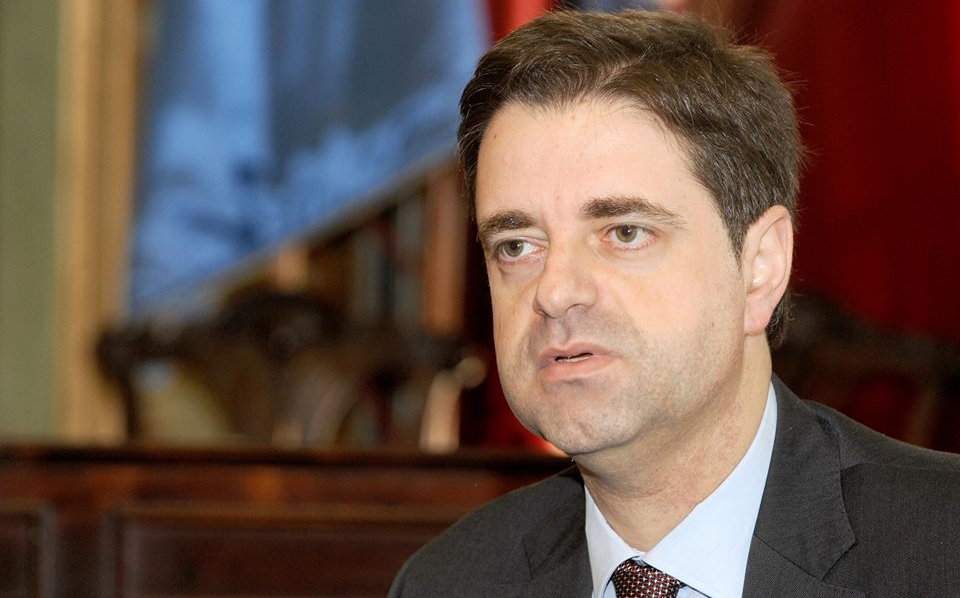 Dear participants, 
It is with great honour and satisfaction that Braga receives the European University Futsal 2019 Championship. An event of this nature and media dimension is the best example of the dynamism of the University of Minho and the Academic Association of the University of Minho in the field of sport.
We are sure this will be one of the best European University Futsal Championship in the history of the competition. This is an initiative involving 40 teams and around 500 participants coming from various European countries. Therefore, their stay in the City is also a fantastic opportunity to appreciate the beauty of Braga, a City of enormous patrimonial richness that combines tradition with innovation, memory with youth, creativity with conservatism.
Braga has more than 2000 years of an extremely rich history. Visiting Braga is like taking a trip back in time but within modernity. Ancient City with traditional religiosity – always imposing its richness and majesty - Braga lives hand in hand with entrepreneurship and young spirit in areas such as culture, commerce, industry and services.
Over the last few years, Braga has been on the route of major sporting events and is recognized as an example in promoting sports. In 2018 the city received in Brussels the distinction of Best European City of Sport 2018 and this will be another excellent opportunity to show all our dynamism and eclecticism.
Lastly, I wish all the best to the teams and participants in this competition. We will certainty have the opportunity to watch memorable matchesthat will delight the lovers of Futsal.
Ricardo Rio
Mayor of Braga