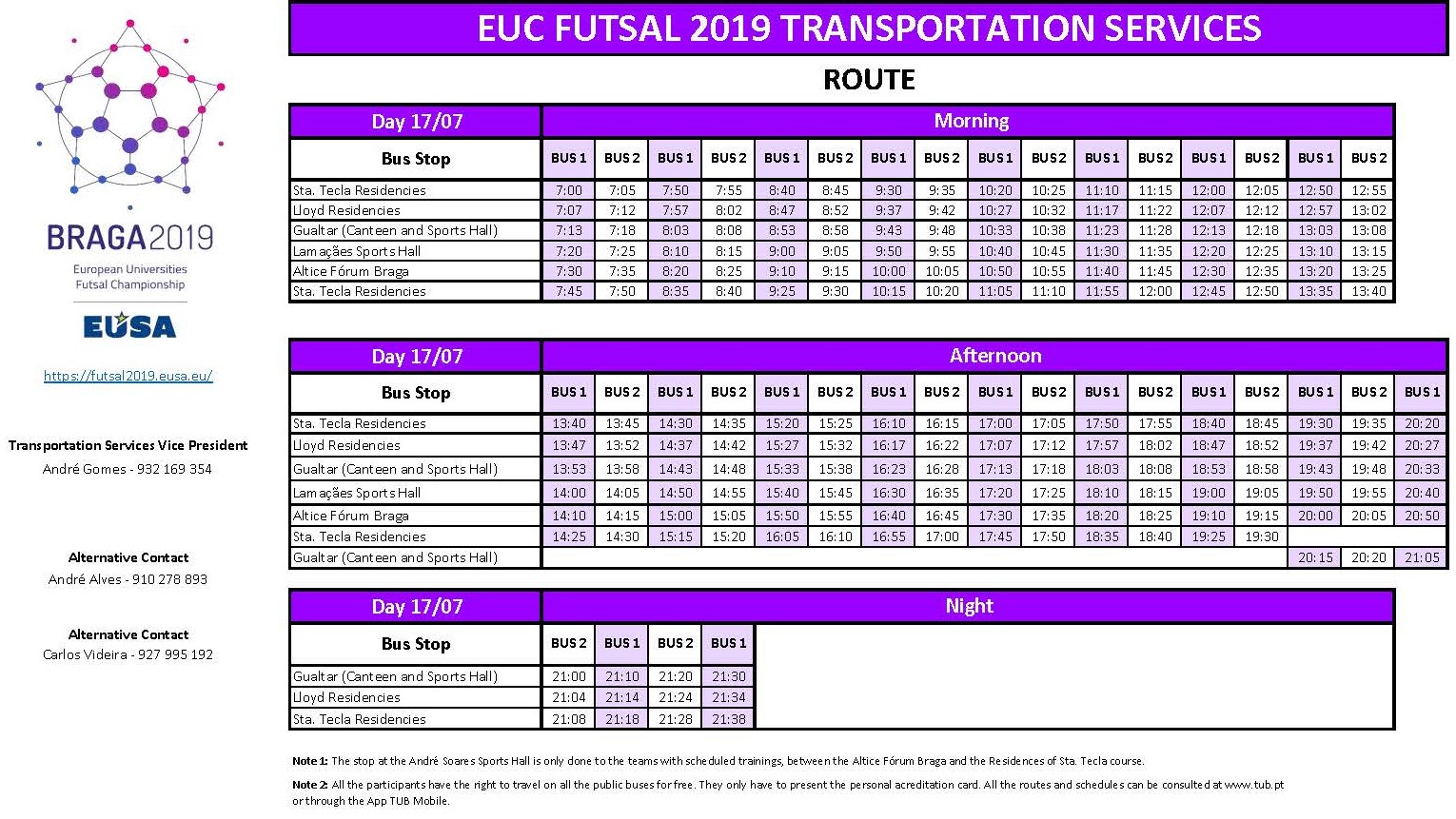 Arrivals and Departures
Official arrival and departure points for participants:
Francisco Sá Carneiro Airport (Oporto);
Braga Bus Terminal;
Braga Train Station.
Porto Airport
Transfers from/to Oporto International Airport (Braga nearest international airport), will be assured by special buses, according to the arrival and departure schedule. Transfers from Lisbon will not be assured by the LOC, however, delegations can easily arrive at Braga by train or by bus and the LOC will assure that transfers.
Braga Train Station
Address: Largo da Estação, 4700-223, Braga
Coordinates: 41.547321|-8.434821
CP Services: Alfa Pendular | Intercidades | Oporto urban trains
Braga Bus Station
Rede Expressos and RENEX, national bus companies, are the best way to get to Braga. With this company you can travel from almost every city in Portugal (i.e. Lisbon, Oporto).
Arrival Address for teams with own transport
Complexo Desportivo da Universidade do Minho
Campus de Gualtar
4710-057 Braga, Portugal
GPS (41°33'42.8"N 8°23'41.7"W)
%MCEPASTEBIN%